Have you ever had trouble falling asleep and wanted to listen to music without wearing uncomfortable headphones? There is now a gadget that allows you to listen to music while in bed up to 30 feet away from your device. The gadget is the AcousticSheep Wireless Bluetooth Sleeping Headband. It is simply a headband that contains wireless headphones that is compatible with all iPhones, iPads, Galaxies and other Android devices, also including all Bluetooth MP3 players and computers. This rechargeable headband is made of hypoallergenic fleece, which offers comfort when trying to fall asleep. The fleece is also machine washable and one size fits all. Comfort comes at a price. This headband sells for $100 at places such as Sharper Image and Amazon.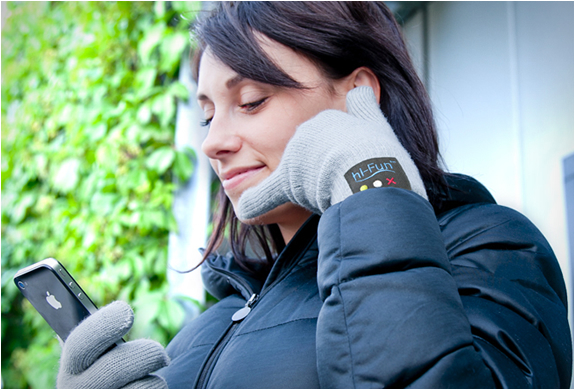 Prepare for next winter and get gloves that you to talk on you phone without taking them off. The Bluetooth Talking Gloves allow you make a call or operate your phone while wearing gloves. The glove conceals a speaker in the left thumb and a microphone in the left pinky. These gloves also allow you to control your device's touchscreen with your thumb or index finger. They come in sizes small and medium for women and large and extra large for men. These items from range from $30- $50. For Chicago winters, it might be worth it!
Are you annoyed with trying to find an outlet to charge your phone? Do not fool with wires any longer, as the EnerPlex phone case has an internal battery that allows you to double your time away from the charger. There is also a thin solar powered lining that allows you to charge your phone enough for those few precious moments of battery life to make a text or phone call. The EnerPlex phone charger case has sleek design so it is no larger than any other case.